Email Extractor Mail Sender (EEMS)
Email Extractor Mail Sender (EEMS)
You only have to input your keywords to search from and it will automatically search for all email address and start sending to all found email addresses.


To configure your Filter click on Filter tab to save your configure filtering setting, such as excluding some keywords from email addresses and not parsing some urls as well to avoid saving unwanted email addresses.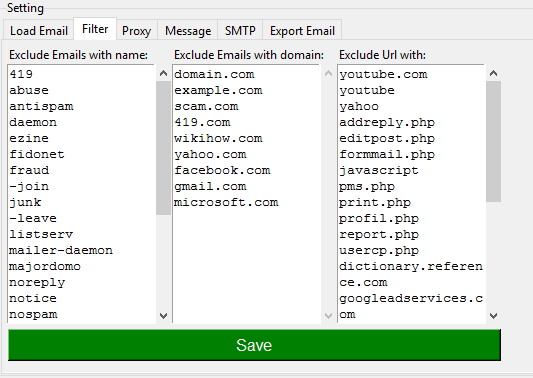 To configure Proxy or use proxy click on Proxy tab to save your list of proxy, make sure your proxy is saved in this formate IP:Port e.g: 127.0.0.1:8080 and save to automatically use to extract email addresses. Note: strong and fast proxy affects the extracting rate and delivery. Make sure your proxy are strong, you can add as many as you want its unlimited.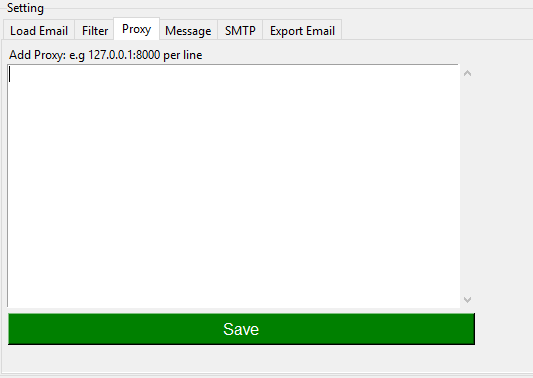 To configure your Message click on Message tab to save your message, you can add pure html tag messages and save to send.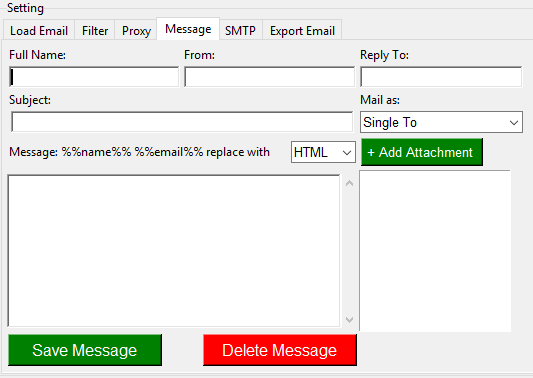 You click on the SMTP tab to add your smtp details, note you can add as many smtp as you want to automatically pick and send from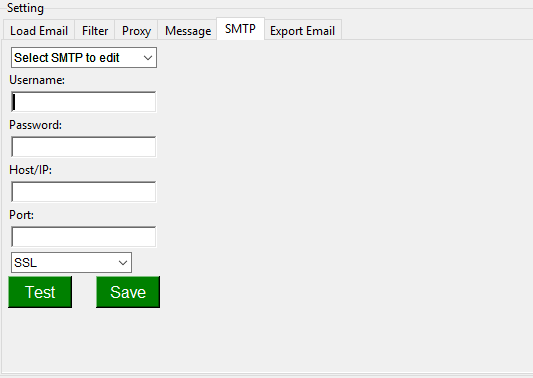 Click on LOAD EMAIL tab to add email addresses either by browsing .txt files or input email address per line or comma seperated and click on save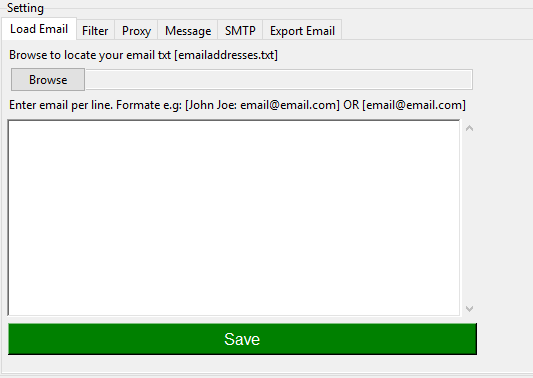 Click on EXPORT EMAIL tab to export all email addresses in either text or excel formats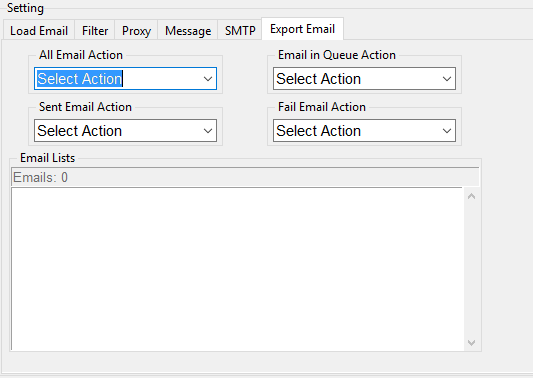 RESULT CONSOLE display all found email addresses while the Fail and Sent console display emails that was sent successfully or not. Always check the console to get an updates of mails progress inclusive with the progress bar.


Features
Automated sending
Address single TO:
Save html messages
Validate email address
Fast searching
Fast sending
Customerized Sender From
Save SMTP
Send any formate
Fast Delivery
Read Confirmation Report
99% Inbox delivery
0