Phone Number SMS Sender (PSMS)
Phone Number SMS Sender (PSMS)
You only have to select country, input your keywords to search from and it will automatically search for all Phone Numbers.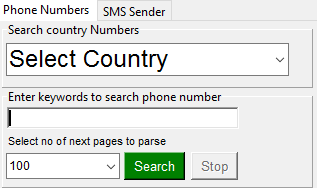 Auto Generate Phone Numbers, select country of your choice, enter the amount of Phone Numbers you wish to generate and click on Generate.


Phone Numbers Verification, you can verify any Phone Numbers simply by entering all numbers per line and click on Verify Phone Numbers.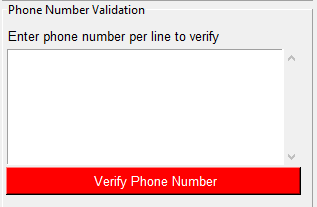 Click on tab SMS Sender, and fill all required field also make sure to select SMS Company you wish to send from and contact us to add more credit. NOTE: you can contact us to include any SMS Company of your favourite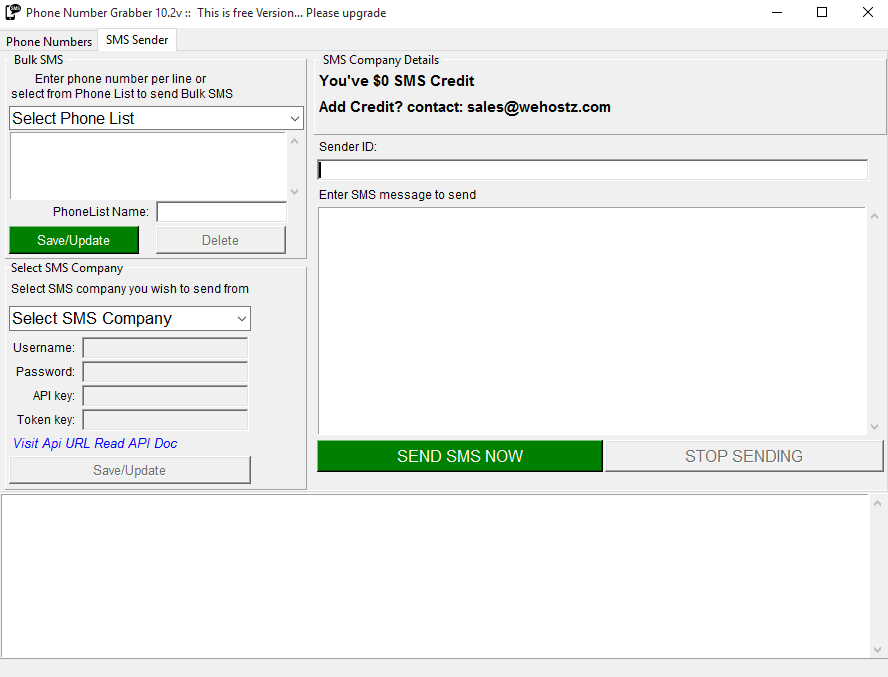 Click on LOAD Phone Number tab to add Phone Numbers either by browsing .txt files or input Phone Number per line or comma seperated and click on save

Click on EXPORT Phone Number tab to export all Phone Numbers in either text or excel formats


RESULT CONSOLE display all found Phone Numbers while the Fail and Sent console display Phone Numbers that was sent successfully or not. Always check the console to get an updates of mails progress inclusive with the progress bar.


Features
Fast Searching
Phone Verification
Export in Excel and TX
Validate Phone Number
Fast searching
Fast SMS sending
Customerized Sender ID
Create Campagn List
Phone Number Auto Generate
Fast Delivery
Easy to Use
One time off activation
0